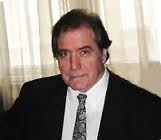 Dr. Fred DiUlus, Chair
Hi and Welcome to Global Academy (online)

Global Academy (online) stands today as one of the premier international leaders and pioneers in the exploding development of online, digital, cyber based approved, licensed, and accredited colleges and universities.
The Academy's domestic and international university services from underwriting, creating and developing online curriculum for colleges has grown up over 20 years from its humble beginnings. We emerged from a commitment to developing and installing online collegiate courses in colleges and universities at the turn of the Century to the premier world class online and blended college and university builder WE have grown up to be a decade later.
Among our oldest continuous public support services is the publication of the Annual Edition of the Best and Worst Online Schools - now in its 18th year. Best/Worst ranks over 500 online degree providers, not by individual programs but rather we measure the perceived reputation of the school that delivers the online education; one that may not match their alleged rank as a ground based institution. And, for the past 16 years, the firm has also pioneered and sponsored the first online certifications in Applied & Organization Ethics and Entrepreneurship adding Clinical Pastoral Studies, Virtual Reality, Augmented Reality, 2D & 3D Animation and Artificial Intelligence (AI) in the past year.
Over the past 11 years we have taken to social media and offered opportunity and analysis about online education through our
Twitter
feed located
@BestWorstOnline
where we are followed by over 20,000 daily.
Each of our in-house services are examples of complete dedication including introducing our latest research and advanced Learner Management System, the University of One. We continue to offer the latest information about online programs from a global perspective - all based on our extensive experience and grass-roots models and pragmatic applications. This internal expertise has been developed from our earliest days of the online education revolution that is sweeping the globe.
Global Academy remains solidly ahead as an online/blended college and university delivery systems developer - a role that shows an ever increasing expansion and dedication to the latest technology, methodology and pedagogy. We spearhead a constant effort to provide FREE higher education opportunities for global students a half dozen years before FREE MassiveOpenOnlineCourses became all the rage. In 2005 Global Academy released the first systems model of a free college known as the DiUlus.Institute - the ONLINE gateway to free education worldwide, no matter where on the planet a student may live.
Counted among a mere handful of higher education specialists capable of bringing cost-effective
21st century state-of-the-art course and learner management
systems to institutions and their students, Global Academy serves organizations willing to grasp the extraordinary challenges of the future that lay currently before them in ONLINE education. The traditional institutional challenge of higher education is to create
their college and university of tomorrow
from the fabric of what exists today, in the right place,
at the right time,
and on a scale rarely imagined. Such a university immerses individual learners into a total knowledge acquisition environment. Global Academy delivers such a system few ever thought possible, one that the Academy offers institutions through
Powered By Globa
l - a state-of-the-art online college and skills course management systems anchored by the University of Onetm/VClassroom.
WE are the future. We possess the means to guide and offer an institution, large or small, the ability to remain competitive for the minds and talents of students across the globe - one that will achieve an extraordinary evolution in education - one that transforms ideas and imagination into the evolutionary success for a school and student alike.
Respectfully,
Fred DiUlus, PhD

Founder & Chair - President Emeritus

GLOBAL ACADEMY ONLINE

New York - Florida - Texas